When we speak about an industry that is as austere as cathodic protection, the need for a good, strong cable that is able to withstand extreme environments and abuse during installation becomes very important. These extreme environments can include earth, water (fresh, brackish, and saltwater), corrosive liquids, gases and others.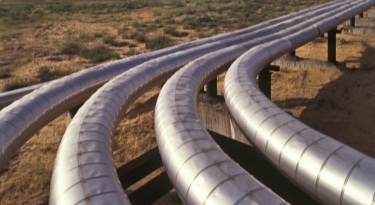 So what kind of cable is able to withstand these conditions? Enter: HALAR cathodic protection cable.
HALAR cable is a multipurpose cable. It is ideal for direct earth burial or water submerged applications. These underwater applications include: storage tanks, pipelines, well casings and more. Other applications where the use of HALAR cathodic protection cable is ideal are:
When resistance to chlorine gas is required
When resistance to temperatures from 250 and -80 degrees Fahrenheit is required
Where voltages of up to 600 may be reached
In harsh chemical environments such as: sour gas, chlorine, acids, alkalis, and petroleum based solvents
As a direct burial feeder in deep anode ground‐bed cathodic protection systems
High molecular weight polyethylene (HMWPE) serves as the outer – or secondary – layer in Performance Wire and Cable's HALAR dual insulation cable. It boasts pliable strength and is able to withstand excessive manipulation during installation.  The inside, primary layer is made of the HALAR cable, which is extremely resistant to chemicals sulfuric and hydrochloric acid, as well as chlorine. HALAR cable offers superior protection against galvanization and electrolytic corrosion of the object it's meant to protect in a pipeline cathodic protection system.
HALAR pipeline cathodic protection cable offers superior resistance to:
Whenever there is a need for cable to withstand extreme environments and to protect steel, steel pier piles, water or fuel pipelines and storage tanks, ships, offshore oil platforms and onshore well casings from corrosion (and many other instances), HALAR cathodic protection cable is the cable you are looking for.